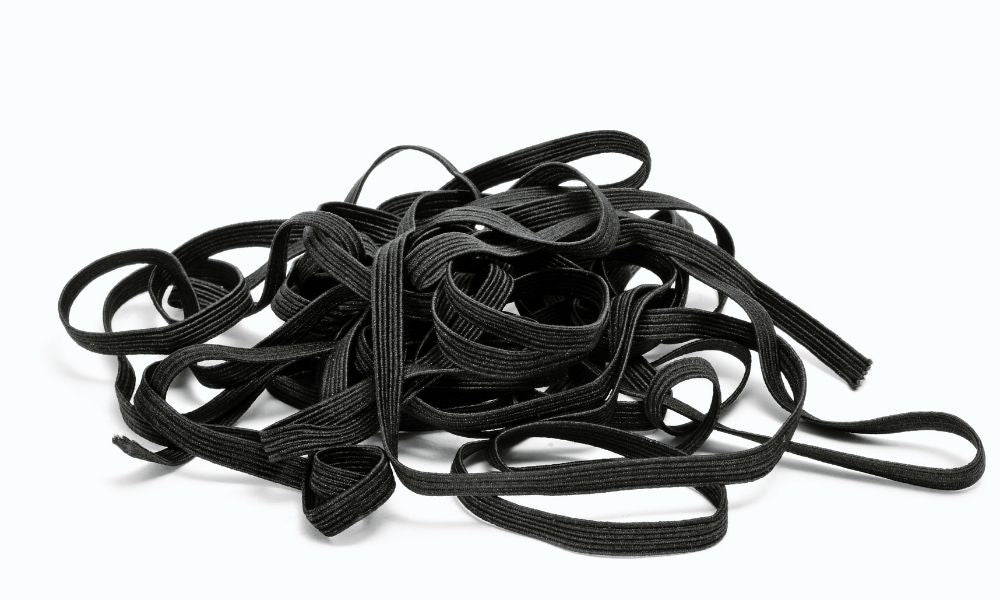 Best Ways To Measure Elastic for Your Project
While there are many ways to customize your sewing projects, there are a few simple ways to measure your elastic correctly.
Elastic can be fun to work with but challenging at times to get the perfect measurement. Read on to learn the best ways to measure elastic for your project to ensure you get the exact numbers every time!
Measure Elastic on Item
If your item is almost ready and you're just waiting to sew in a few extra details, grab your elastic and place it around the object. You may choose to mark the elastic or leave your finger on the correct spot to ensure you cut the right space.
When you place the elastic on the item you're sewing, ensure that you're simply allowing the elastic to touch on either end. Be careful not to pull the elastic too far across, or else you'll get the wrong measurement!
Use the Proper Tools
When measuring the elastic, be sure to use the proper tools. It may be tempting to utilize the nearest pen on your desk to mark it, and while that's okay, it's always best to use a fabric marker, chalk, or marking pens. That way, the mark is easier to wash off if you mark the wrong area.
As you prepare to cut the elastic, be sure to use scissors with a sharp blade or rotary cutters that are explicitly made for cutting fabric.
Utilizing a dull blade can rip or split the fibers in the fabric, which may negatively affect the measurement for your project.
Measure Twice, Cut Once
Before you cut the fabric, be sure to measure it at least twice. This can help you avoid wasting material from your inventory. Furthermore, if you're in a hurry, you might forget to measure twice, leading to a fabric shortage for your next project. A great way to offset this issue is to buy bulk elastic, so you always have some on hand!
By following these few ways to measure elastic for your project, you set yourself up for success and ensure that you use the exact amount of elastic you need!